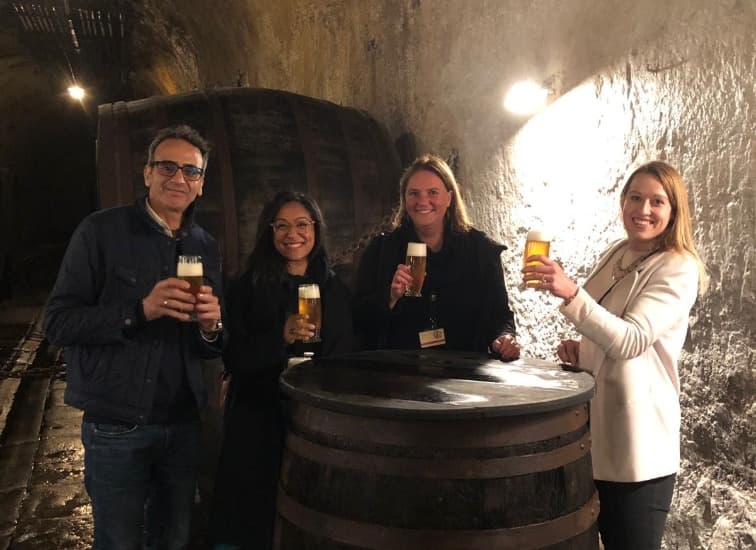 Pulling pints in Pilsen
A few members of our team were lucky enough to travel to the home of Pilsner Urquell to find out more about the fresh tank beer we'll be serving at The Red Deer.
From visiting the Pilsner brewery in Pilsen, to learning how to pull the perfect pint in Prague, our lovely General Manager, Abel, and one of our brilliant Assistant Managers, Auste, immersed themselves in all things beer just in time for our opening.
We hope to see you soon for a pint, or two, in the meantime, head to our Instagram to find out more about our trip @red_deer_horsham.